Many people in and around Chattanooga enjoy operating their motorcycles. And it's important to remember that motorcyclists have the same right to the road as any other lawfully licensed vehicle operators. However, our motorcycle accident lawyer knows that too many law-abiding motorcyclists are hurt in accidents caused by another driver's misconduct.
Tragically, these motorcycle accidents almost always result in catastrophic injuries, and the expense in treating them is staggering. But in these dark days, when you're trying to recover from a serious motorcycle accident, remember our firm. We help victims like you pursue the justice and compensation you deserve.
If you've been injured in a motorcycle accident in the Chattanooga, Tennessee area, our lawyer can help. Please call Herbert Thornbury, Attorney at Law today at 423-443-3973 for a free consultation.
Common Causes of Motorcycle Accidents and How You Can Avoid Them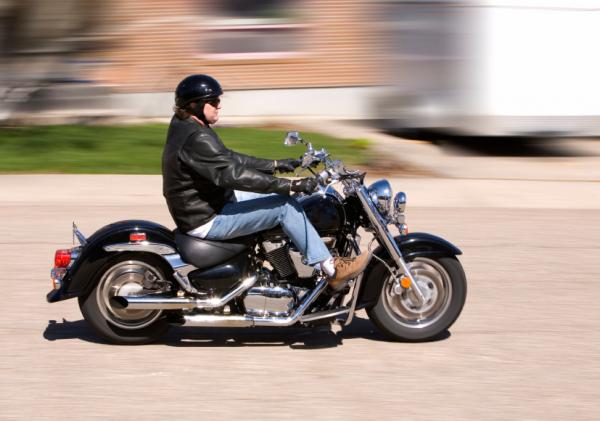 Every motorcycle accident is unique, and Mr. Thornbury works hard to conduct a thorough investigation into your accident so he can determine – and ultimately prove – its cause and pinpoint liability.
Mr. Thornbury has decades of experience in these cases, and he's seen a lot of motorcycle accidents. This means he's intimately familiar with the causes of these devastating wrecks.
Most motorcycle accidents are caused by negligence on the part of another driver. Specific forms of this negligence include:
Failure to notice the motorcycle on the road
Driving aggressively around a motorcyclist
Drunken driving
Failure to yield the right of way to a motorcyclist
The tragic reality of operating a motorcycle is that you can do everything right and still find yourself in a terrible wreck. Motorcycles are simply more vulnerable on the road, and motorcyclists are at a greater danger of catastrophic injuries.
Reducing Your Risk of a Motorcycle Accident
There are a number of steps you can take to minimize your exposure to accidents – or, at the very least, to protect yourself in the case of an unavoidable accident. If you're a motorcyclist, we recommend that you:
Get a motorcycle license – it's the law in the state of Tennessee
Always wear a helmet, and ensure any passengers on your bike wear one too
Wear other protective gear – if you can cover your entire body, that's the best possible option
Never drink and drive
Drive defensively and with complete awareness of your surroundings
Never lane split, or drive your motorcycle between two lanes of stopped or slow traffic
Of course, there are no guarantees on the road. In the event of a devastating accident, you should call our firm immediately. We'll arrange a free initial consultation so you can discuss your case, get your motorcycle accident questions answered and decide if pursuing compensation in a personal injury lawsuit is the appropriate course of action for you.
Contact our Chattanooga Motorcycle Accident Lawyer
If you need an experienced, capable motorcycle accident lawyer in the Chattanooga, Tennessee area, please call Herbert Thornbury, Attorney at Law today at 423-443-3973 for a free consultation.