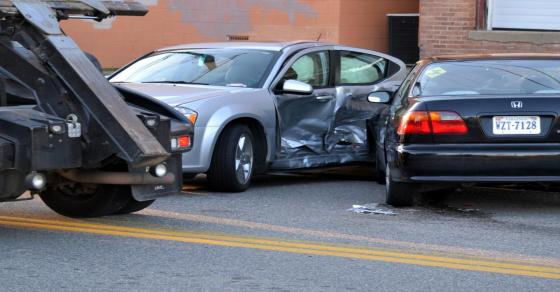 Whenever you are sharing the road with other people, the possibility that they may not be safe drivers always exists. Unfortunately, there are times where avoiding these poor drivers isn't even an option. When this happens and an accident occurs, it may be due to the negligence of such reckless drivers and you may have legal recourse to file a lawsuit.
If you believe you were involved in an accident due to a reckless driver, please contact our car accident lawyers today. We've been helping Chattanooga residents that were suffering from an accident for decades and can help you seek compensation. Call us today at (423) 443-3973.
What is Reckless Driving in Tennessee?
Reckless driving is the term given to a situation where a person is driving in a manner that doesn't take into account the safety of other people or property. In Tennessee, the law does not go into specifics about what constitutes reckless driving, so the police have a lot of discretion when assigning a reckless driving ticket.
Because of this, reckless driving may be the term for any of the following:
Excessive speeding
Swerving
Not obeying basic street laws, signage, or traffic lights
Riding on one tire while on a motorcycle
Purposefully driving in a flooded area
Any disregard for the safety of property or other persons
Because the definition of reckless driving is so vague, it can be applied to many automotive crimes. Our attorneys can help you determine if you have a case against a reckless driver and how to pursue damages.
Representing Victims of Reckless Driving
At our law office, our attorney, Herbert Thornbury, has been successfully representing victims of reckless driving for decades. He understands how to navigate a law that can be interpreted in so many different ways and how to get you and your family the compensation you need. He will take into account any damage to your vehicle and also the costs associated with your current and future medical care. In addition to that, he will take into account your need for future rehabilitation, any lost wages and lost benefits.
For help with your reckless driving case, please contact our car accident attorney today by filling out the form on this page or calling (423) 443-3973.