Herbert Thornbury handles cases involving severe personal injuries every day. It's the nature of the job. But there's no doubt that the most tragic and devastating cases are those involving children. And unfortunately, those occur all too often.
When the injury in question is a traumatic brain injury, the horror of the situation is only magnified. For families in the Chattanooga area facing such a terrible reality, the situation can seem hopeless. But fortunately, you don't have to go through this alone. Mr. Thornbury is here to help you through this difficult time.
Nothing can reverse the injury your child has suffered. But top-notch medical care can help immensely, and our skilled, experienced legal team can pursue the compensation you need in order to afford that care.
If you need an experienced traumatic brain injury attorney in or around Chattanooga, Tennessee, please call Herbert Thornbury, Attorney at Law today at 423-443-3973 for a free consultation.
The Consequences of a Traumatic Brain Injury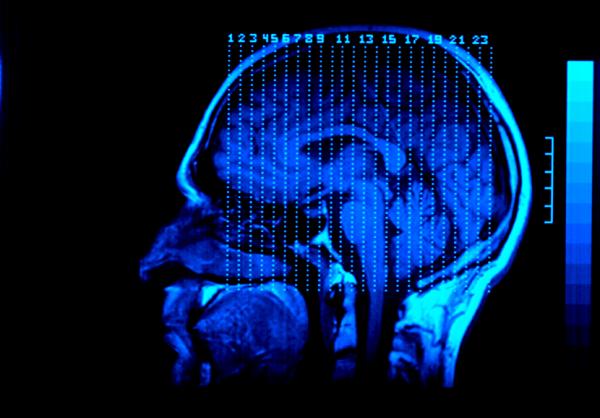 These days, most people understand how devastating traumatic brain injuries are. Thanks to excellent reporting in the sports realm, the consequence of a traumatic brain injury (or "TBI") are more widely known than ever.
We know now that a TBI can change an individual's personality, that it can make life almost impossible for the victim. However, we haven't spent much time thinking about how such an injury can affect a child.
As you might expect, everything is magnified. A child's brain is in constant development, and severe trauma can negatively affect that development. The true tragedy of these situations is that a TBI can essentially rob a bright, promising child of his or her future – it can prevent a child from becoming the person he or she was meant to be.
And, sadly, it's impossible to talk about severe personal injuries without also talking about money. Studies have shown that the lifetime cost of treating a traumatic brain injury can easily exceed $1 million. And those studies focus on adults. If a victim is, say, 10 years old, that stretches the lifetime of care needed into multiple decades. That's 40 years or more of:
Surgeries and other medical procedures
Painkillers and other prescription medications
Physical therapy and rehabilitation
Mental health counseling
TBIs can also affect a victim's ability to work and earn a living. This is bad enough when the victim is an established adult. When the victim is a child who never has the ability to enter his or her prime working years, the financial deficit incurred by this tragic accident is staggering.
Herbert Thornbury can Help
Fortunately, our legal system provides you with a way to pursue justice and compensation for your child's injury. If your child's TBI was caused by another person's negligence or misconduct, you have the opportunity to pursue legal action, and Mr. Thornbury has the knowledge and experience to help.
Our firm has decades of experience with traumatic brain injury litigation. We understand the legal issues involved, but we also understand the medicine. And we know how important compensation is in your situation. Mr. Thornbury will work with a team of medical professionals and other experts who can accurately calculate the total extent of your child's damages. This is crucial to maximizing the value of your compensation.
Contact our Chattanooga Traumatic Brain Injury Lawyer
If your child has suffered a traumatic brain injury in the Chattanooga, Tennessee area, please call Herbert Thornbury, Attorney at Law today at 423-443-3973 for a free consultation.