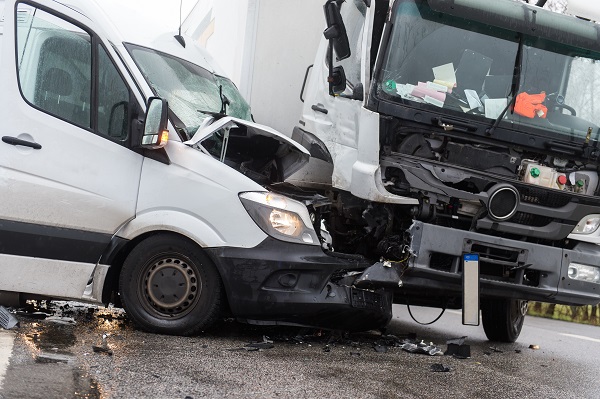 Accidents with commercial trucks can be much more complex than accidents with passenger cars. When you are involved in an accident with a commercial truck, injury may be much more serious. What's more, there may be multiple parties involved – some of whom are not even on the scene of the accident.
When you are injured in an accident with a commercial truck, you need a lawyer on your side.
What is a Commercial Truck?
A commercial truck can include any that is being used for commercial purposes. This includes:
Dump trucks
Delivery trucks (UPS, FedEx, Prime, etc.)
Semi-trucks and trucking companies
Construction trucks
Vehicles driven for industrial purposes are often larger, heavier, and more dangerous than passenger cars or SUVs. Accidents involving larger vehicles often result in serious or fatal injury for the occupants of smaller cars and trucks. If you or someone you love has been injured by a commercial vehicle, you may be entitled to seek compensation for all related damages. Herbert Thornbury is here to help.
Damages in a Commercial Truck Accident
Damages that can be sought following an accident with a commercial vehicle include:
Current and future medical expenses
Current and future lost wages
Property damage
Pain and suffering
These damages can exceed insurance offers, sometimes by hundreds of thousands of dollars.
It is important to remember that insurance companies are not on the side of victims. In order to maintain record-breaking profits, insurance companies have shown a willingness to minimize settlements, often grossly underpaying people who will continue to struggle from their injuries for years.
True compensation may take legal action. Herbert Thornbury is here to review your claim free charge to help you determine if filing suit is the best solution for your needs.
Serving Chattanooga and Surrounding Areas
If you have been injured or a loved one has been killed in an accident with a commercial vehicle, please call Herbert Thornbury, Attorney at Law at 423-752-0544 to schedule a free case review right away. Located in Chattanooga, Mr. Thornbury serves all the surrounding areas of Tennessee and Georgia.