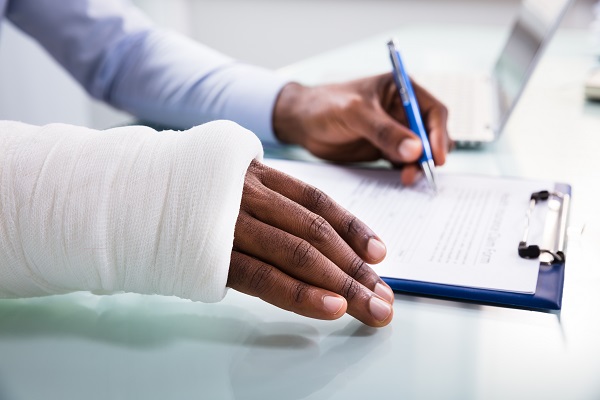 Some of the most dangerous jobs in America are in industries that have loopholes allowing employers to skirt workers' compensation laws. By classifying employees as "independent contractors," employers aren't required to carry workers' compensation insurance, which can force workers to pay out-of-pocket for injuries sustained on the job.
According to the Bureau of Labor Statistics, some of the most dangerous jobs in America include agricultural work, construction and building trades, and grounds maintenance, and yet companies who operate in these areas are often exempt from carrying workers' compensation insurance in the state of Tennessee. If you have been injured or someone you love has been killed while working in one of these industries, a personal injury lawsuit may be your best option for seeking compensation.
Personal Injury vs. Workers' Comp
Workers' comp is a type of insurance employers carry to provide benefits to employees who are injured on the job. With workers' comp, employees are entitled to compensation even if they played a role in their accident, but benefits are limited to 2/3rd of your weekly wages and coverage for medical expenses only.
Workers' comp ends when the doctor your employer has selected decides you can return to work.
To file a personal injury lawsuit, it must be established that your injury was the result of someone else's negligence. This may be your employer or a third party, but fault is essential in these cases. Unlike workers' comp, you get to choose your own doctor to determine the extent of your injury.
With a personal injury lawsuit, you are entitled to seek compensation for both special and general damages. These include economic damages such as lost wages and medical expenses, but also non-economic damages such as physical pain, emotional suffering, and loss of companionship (in cases of wrongful death) which are not offered by workers' compensation.
Have You Been Injured? Call Herbert Thornbury for a Free Case Review
With a focus on personal injury law, Chattanooga lawyer Herbert Thornbury understands how devastating serious injury can be. If you have been injured on the job and suspect someone else's negligence may have played a role, he welcomes the opportunity to meet with you free of charge, listen to your story, and help you understand your options.
Please call 423-991-2231 to schedule your complimentary case review today. Located in Chattanooga, Mr. Thornbury serves victims of serious injury throughout Tennessee.