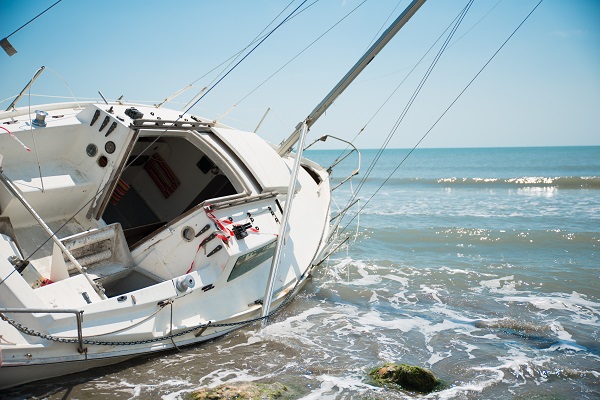 According to the Tennessee Wildlife Resources Agency, there were 246,932 registered water vessels in our state as of 2020. Of these, 158 were involved in reported incidents that same year. The county with the highest number of reported incidents was Hamilton, although it was Old Hickory Lake in Sumner and Davidson Counties that served as the most common body of water for boating accidents.
The leading type of accident was collision during recreational cruising, accounting for just over 46% of all reported incidents. Improper lookout was cited as the most common cause of boating accidents in Tennessee in 2020, but far fewer of these accidents involved alcohol than in previous years.
There were 82 injuries reported from boating accidents in Tennessee in 2020. 31 people lost their lives in these accidents that same year. This marks an increase from 2019, where just eight people died in boating accidents in our state.
Have You Been Injured?
When you are injured or a loved one is killed in a boating accident, it can be very difficult to know where to turn for help. This is one of the most compelling reasons to contact an experienced boating accident attorney who can help you navigate the complexities of these claims. Laws regarding water vessels are different from those involving vehicles like cars and trucks, and it is important that you work with a lawyer who understands these laws to help ensure the best possible outcome.
Victims of serious injury may be entitled to compensation for damages that are not covered by insurance companies. Families who have lost a loved one in a boating accident may be as well. One of the best ways to learn what your case is worth is through a one-on-one consultation with a qualified boating accident lawyer.
Why Choose Herbert Thornbury
Herbert Thornbury is a thoughtful and effective personal injury lawyer who has been serving families throughout our state for decades. Experienced, respected, and knowledgeable, Mr. Thornbury works tirelessly on behalf of his clients, preparing each case for any eventuality to fight for maximum compensation. If you have been injured or a loved one has been killed, he welcomes the opportunity to meet with you free of charge, listen to your case, and help you decide how to move forward.
Please call our Chattanooga office at 423-991-2231 to schedule your free consultation today. We serve families living throughout Tennessee.