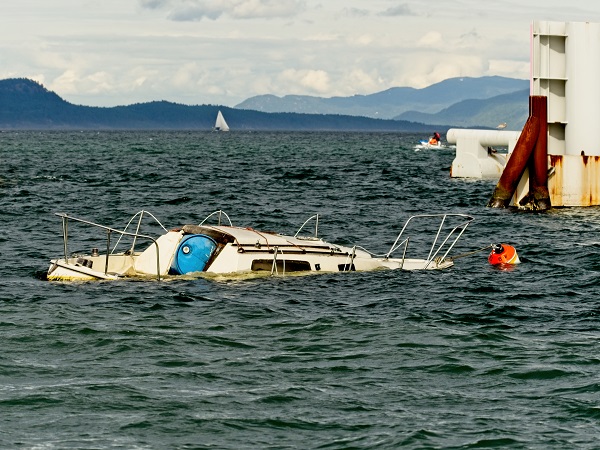 There are three common types of boating accidents:
Collision: When a boat collides with another boat or object
Capsizing: When a boat overturns in the water
Falls Overboard: When a passenger falls off of the boat and into the water
Injuries in a boating accident are dependent on their cause, their severity, and the conditions when they occur.
According to the Tennessee Wildlife Resources Agency, the most common type of boating accident in our state is collision, accounting for 62 accidents in 2021. Operator inexperience was cited as the leading cause of these accidents. Alcohol played a role in just around three percent of boating accidents in 2021 as well.
Last year, 21 people lost their lives in boating accidents in Tennessee. That same year, 73 people were injured in an accident on the water. Chickamauga Reservoir, Percy Priest Reservoir, and Norris Lake saw the largest numbers of serious and fatal boating accidents last year.
Types of Injury
Common boating accident injuries include:
Traumatic Brain Injury
Neck, Back, and Soft Tissue Injury
Spinal Cord Injury
Broken Bones
Drowning is a common consequence of boating accidents. This tragedy can befall even the most competent swimmer under the right conditions, making life vest use essential when on the water. It is, however, folly to assume that a life vest alone will protect you from injury while on a boat.
Open motorboats are the type of watercraft most commonly involved in accidents in Tennessee. Regardless of the type of vessel you are on or operating, play it safe. Be sure to follow state regulations and safety requirements to help guard against injury. And if you are injured, be sure you choose a proven and effective attorney to help secure the compensation you deserve.
Contact Us for a Free Consultation
Have you been injured or lost a loved one in a boating accident? Call Herbert Thornbury, Esquire at 423-265-1100 to schedule a complimentary case review today. Located in Chattanooga, Attorney Thornbury is a board-certified trial specialist who serves victims of serious injury living throughout Tennessee and nearby areas of Georgia.