In the state of Tennessee, a semi-truck can be in the left lane when it is passing another vehicle or when turning left. Trucks going slower than the pace of traffic must stay in the right lane or right lanes when multiple lanes are present. In some areas or at certain times, trucks may be barred from entering the left lane at all. In these instances, highway signage will be present to indicate that trucks are only allowed in the left lane to pass.
Why Can't Trucks Cruise in the Left Lane?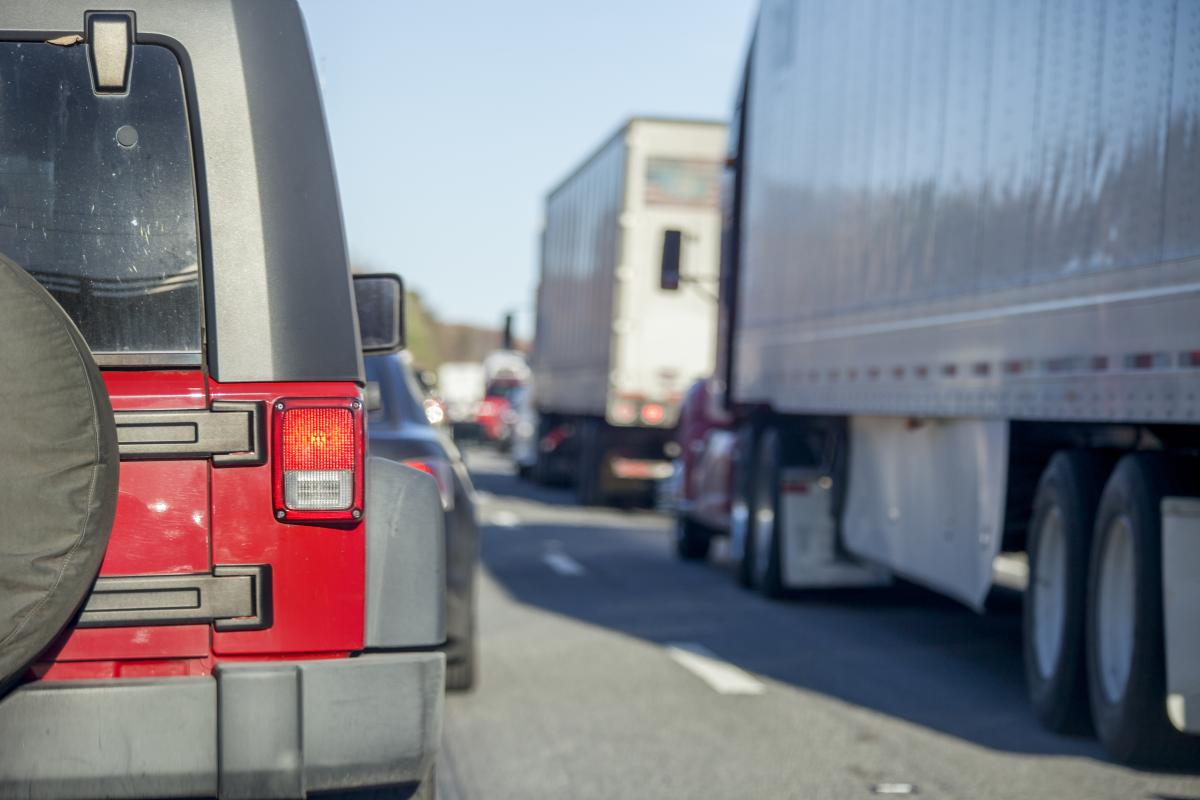 Semi-trucks move slower than passenger vehicles. When in the left lane, they can impede traffic flow, cause back-ups, and be generally annoying to commuters. However, annoyance is not the only reason trucks are often kept out of passing lanes.
Lane changing truck accidents are incredibly common. These include merging directly into another vehicle, merging so closely to another vehicle that sudden stopping is required, tailgating and speeding to pass, and any other maneuvering that disrupts normal driving. According to a study of fatal lane change crashes conducted by the NHTSA, around 10% of these accidents involve trucks. This is much higher than the number of total motor vehicle accidents involving trucks every year, which is closer to 1.25%.
Some of this is on the drivers of smaller vehicles. Impatience is dangerous when driving and aggressively maneuvering around a commercial vehicle - even one that seems to be moving slowly - can place you and everyone on the highway at risk.
Trucks have large blind spots. The biggest blind spot on a tractor-trailer is on the right side. This means that vehicles trying to pass a truck on the right are often invisible to the driver of the truck, making them more likely to be involved in an accident. Keeping trucks out of the left lane helps prevent these types of accidents. So too does driving responsibly around commercial vehicles.
Keep Yourself Safe
The Federal Motor Carrier Safety Administration offers ten tips from driving safely around commercial vehicles:
Stay out of blind spots
Pass safely
Stay back
Anticipate wide turns
Be patient
Buckle up
Don't drive fatigued
Don't drive under the influence
Taking these steps can help you maneuver more safely around semi-trucks. They cannot guarantee against an accident. If you are injured in a truck accident, you need an attorney on your side right away.
Truck accidents are often very complex, involving multiple parties and a combination of state and federal laws. Having a truck accident lawyer on your side helps ease the process of seeking fair compensation and works to protect you against the tricks insurance companies might employ to get you to waive your right to take legal action. Before you accept an insurance offer, talk to Herbert Thornbury about your options to make sure you are choosing the best path forward.
If you are in need of a truck accident attorney in Chattanooga or surrounding areas of Tennessee, please call 423-752-0544 to schedule your complimentary consultation.