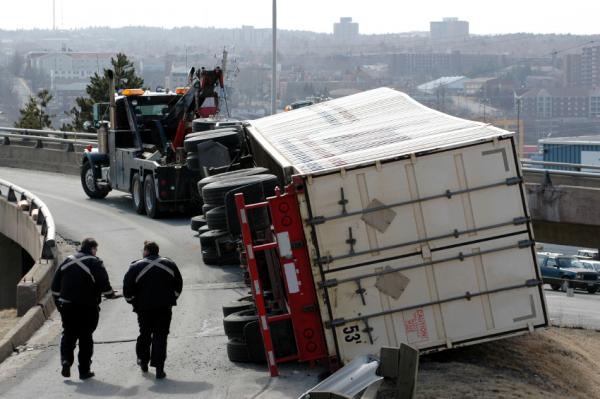 Loading the cargo for a massive commercial truck is a surprisingly precise, delicate operation. These trucks already have a very high center of gravity, and controlling them is a difficult task in even the best of situations. For that reason it's very important that a truck's cargo be loaded carefully, and with a keen eye to the physics involved.
However, Mr. Thornbury has seen time and again that too many companies do not exercise proper care in loading a truck's cargo. And in these situations, devastating truck accidents are all too easy.
Unbalanced cargo loads are among the most common causes of truck accidents. Drivers can sometimes be surprised with how a truck handles after cargo has been loaded. This is particularly true if the cargo has been loaded haphazardly.
In these cases, the unbalanced cargo load can potentially result in sloppier turns, longer braking requirements and more difficulty getting up to speed. And the victims of these unexpected handling difficulties can include innocent drivers sharing the road with these trucks.
Who's responsible in these cases? It depends on who loaded the truck. Sometimes, third parties load cargo into the truck. Sometimes, it's the trucking company itself. And in many cases, the driver oversees the cargo loading.
Whatever the case may be, you can count on Mr. Thornbury to thoroughly investigate your accident, determine its true cause and pursue liability from the responsible parties.
If you need an experienced truck accident lawyer in the Chattanooga, Tennessee area, please call Herbert Thornbury, Attorney at Law today at 423-444-3973 for a free consultation.