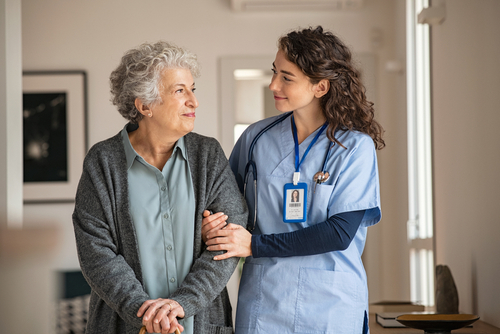 As our loved ones age, it's essential to ensure that they can live out their golden years in carefree luxury. Many retirement communities successfully provide amenities and comfort for our loved ones. Unfortunately, some retirement communities and nursing homes don't adhere to these ideals, and the elderly suffer unspeakable horrors that they can seldom do anything about themselves. But our office is here to fight for your family and get you and your loved ones the justice they deserve. Here are signs of abuse you must look for and how our office can help protect the most vulnerable members of your family.
Bruising
1 in 3 nursing home residents experiences some form of abuse or neglect. These statistics make it essential to recognize the signs of mistreatment. One indication that your loved one has suffered abuse is bruising or markings on the skin. These kinds of markings are clear signs that your loved one has endured forms of physical abuse. Some of these include
Pinching 
Biting 
Punching
Kicking
It may be worth investigating if you've noticed bruises, lacerations, welts, or other strange injuries.
Inadequate Care
Some scars aren't visible to the naked eye but can still leave traumatic wounds on the ones we love. For instance, nursing home facilities can experience periods of significant shortages, causing an overwhelmed staff to try and keep up. This situation is nearly impossible to handle without adequate staffing, and many patients don't receive the care they need. These situations can create deep-running emotional scars, often caused by 
Poor response to requests for help
Inaccurate medication administration or lack thereof
Verbal abuse
How We Can Fight For You
Choosing the proper care facility for your loved one is a challenging decision. When you decide on a facility, it can add to your stress if you suspect your loved one is not being treated as they should be. You don't have to take on the nursing home alone; let us fight for you. Our office can help give you the tools you need to intervene and protect your loved one. We have over 30 years of experience dealing with cases of nursing home abuse and holding those who mistreat the elderly accountable for their actions. 
If you think your loved one is being abused, don't hesitate to get in touch with us today. Please schedule a consultation with one of our two offices that serves the Chattanooga, Nashville, and Atlanta areas by calling us at 423-991-2231.