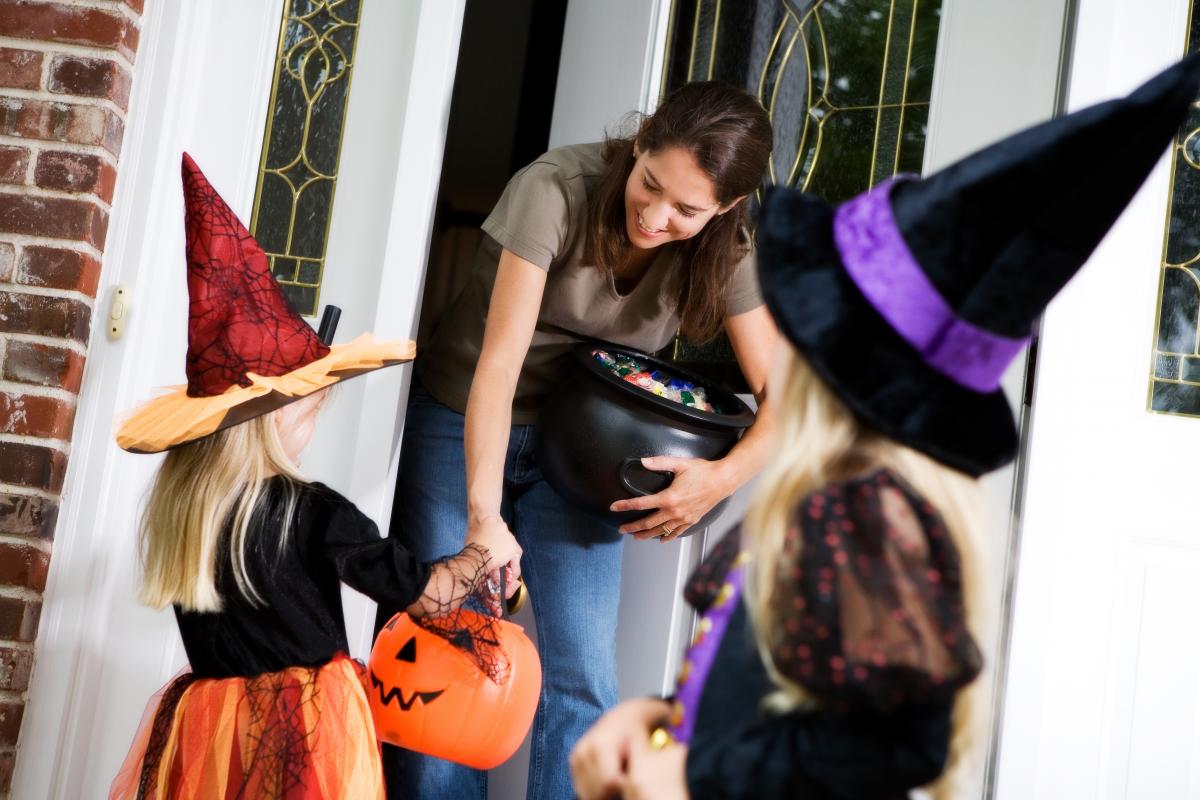 The Tennessee Department of Safety and Homeland Security reports that there 206,380 motor vehicle accidents in Tennessee in 2016. 12,587 of those occurred in Hamilton County.
Of those:
353 motor vehicle accidents in Hamilton County involved alcohol
1,087 motor vehicle accidents in Hamilton County involved driver distraction
According to the TNDSHS, 1,635 motor vehicle accidents in Tennessee in 2016 involved pedestrians. 89 of those accidents occurred in Hamilton County. Drinking and distraction played a role in many of these.
Halloween is fast approaching. This means that increased pedestrian traffic, several forms of distraction, and festivities involving alcohol will all converge at a single point, making the risk of collision much higher. This year, take steps to reduce your risks of causing an accident and steps to protect your children from being hit by a car to help ensure everyone enjoys a safe and happy Halloween.
Steps to Take as a Motorist
If you plan on driving on Halloween night, take additional time to get to your destination – and not just in neighborhoods. Several locations, including Hamilton Place, will be hosting events on and around Halloween in Chattanooga and increased pedestrian traffic will be all but unavoidable in the days leading up to this holiday. Drive slowly and be mindful of pedestrians to help prevent causing injury.
In addition to driving slower, you can help prevent injuring a pedestrian on Halloween by:
Refusing to drink and drive
Turning your cellphone off while driving
Keeping attention squarely on the road
Allowing extra space between your vehicle and those in front of you
Avoiding distraction, staying sober, and driving responsibly can all help prevent your causing an accident. If you are injured by another driver, contact Chattanooga car accident lawyer Herbert Thornbury to learn how our firm can help you get full and fair compensation.
Steps to Take as a Parent
You cannot rely on drivers behaving responsibly on Halloween, which makes talking to your children about safe behavior all the more important. If your children are young, accompany them as they trick or treat and limit hours outside to early evening and dusk. If your children are older, instruct them to:
Wear at least one item of reflective clothing
Use a flashlight and/or glow sticks when walking in between houses
Stay off of the street
Only cross at crosswalks or corners
Look both ways before crossing
Stay in groups
These steps can help make your child more visible and decrease his or her risks of being involved in a pedestrian accident. Advising your child to be aware of surroundings and to keep phones in pockets or bags will further serve to protect them against serious or fatal injury.
It is important to remember that even the safest of children cannot always avoid collision with an irresponsible adult. If your child is injured while enjoying the festivities on Halloween, your family may be entitled to significant compensation.
We Can Help
Out of tragedy, justice can arise, and Attorney Thornbury is here to help ensure that happens. If your child is seriously injured by a motorist, our law firm can conduct a thorough investigation into the accident to determine exactly what led to the collision. If your child was the victim of someone else's poor behavior, we can hold that person accountable and seek compensation for all related damages, many of which will not be covered by a typical insurance settlement.
Call Herbert Thornbury, Attorney at Law at 423-443-3973 to schedule a free consultation and learn more.
Herbert Thornbury and our legal team wish everyone a safe and happy Halloween. If you or a loved one are injured while celebrating in Chattanooga or surrounding areas of Hamilton County, we are here to help you get justice. Call us today to learn more during your cost and obligation-free consultation.