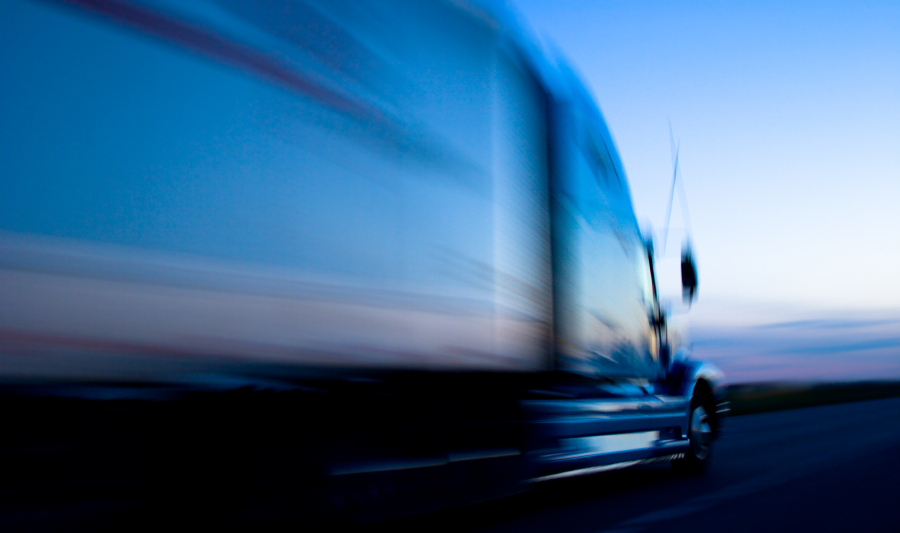 The typical semi truck weighs around 80,000 pounds. At this weight, traveling at a speed of 65 miles per hour, it takes about 525 feet to come to a safe and complete stop - and this is under ideal driving conditions. Add in wet or icy roads, wind, curves, and other factors, and the stopping distance required for a semi truck traveling at highway speeds can easily close in on 600 feet. By comparison, the average car, weighing in at 4,079 pounds, takes around 316 feet to come to a full and safe stop when traveling at 65 miles per hour.
Calculating Semi Truck Stopping Distance
Three elements determine actual stopping distance:
Perception distance - the distance a driver travels in between identifying the need to stop and deciding to take action​
Reaction time - the amount of time between deciding to take action and actually stepping on the brakes
Braking distance - the amount of space a vehicle can travel after the brake has been activated
Semi trucks have air brakes, which add an additional lag to stopping time. Air brakes are much safer and more effective at stopping large and heavy vehicles. However, this system relies on air pressure being built to activate the brakes.
Air brakes may only add a split second to stopping time, but most accidents come down to exactly that: split-second events.
Truck drivers know how heavy, large, and slow to stop their vehicles are. When they fail to account for these things and end up colliding with a passenger vehicle, the consequences are often fatal.
The Dangers of Semi Truck Accidents
Semi trucks out weight cars 20-to-1. They are also 3.5 - 4x longer, 2 - 3x higher from the ground, and 3 - 4 feet wider than passenger vehicles. All of these things factor into the extent of injury sustained in truck accidents.
Commonly, victims of these accidents are left with life-altering injuries such as traumatic brain injury and damage to the spinal cord. Disfigurement, crushing injury, and death are also very common following truck accidents. When you or someone you love sustains a serious injury due to a truck driver's carelessness, you are entitled to seek compensation for your damages. The best way to learn if this is a good course of action for you is through a one-on-one consultation at the Chattanooga office of Herbert Thornbury.
Trusted, experienced, and effective, Attorney Thornbury knows how to investigate truck accidents to establish liability, and how to take that information and build a solid case on your behalf. Give us a call at 423-752-0544 today to schedule a complimentary consultation and learn how we can help.
Attorney Thornbury has been serving Chattanooga and surrounding Tennessee communities for over 30 years. Call us today for a free consultation.