If you have been injured in an accident, you may want to speak with a personal injury lawyer before accepting an offer from insurance. Insurance companies are, after all, for-profit corporations with boards of directors and stockholders who demand profit.
Profit for insurance companies often comes at the expense of the injured. In other words: insurance companies are concerned more about their bottom line than your health and recovery. A personal injury attorney, on the other hand, will be squarely focused on you.
Do All Injuries Demand a Personal Injury Lawyer?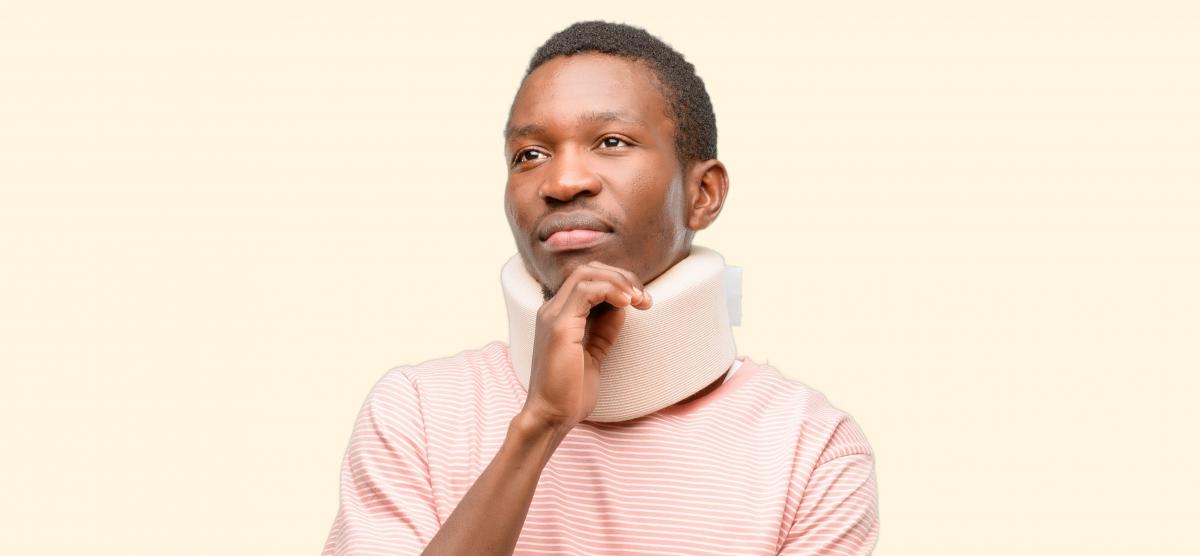 Minor injuries will most likely not require a personal injury attorney, but what constitutes "minor"? Whiplash, which is a common car accident injury, can seem like nothing, but its long-term consequences may be quite profound, resulting in chronic pain, physical limitations, and general discomfort. It is likely that a settlement from insurance will fail to cover all of these expenses. Whiplash is far from unique in this regard. The same can apply to a number of different injuries.
The truth is, if your injury has resulted in medical bills in addition to an inability to work, potential lifestyle and ability changes, and personal pain and suffering, you may be entitled to seek compensation through legal action. The best way to find out is through a one-on-one consultation with Chattanooga personal injury lawyer Herbert Thornbury.
Free of both cost and obligation, your initial consultation allows Attorney Thornbury to review the details of your case and hear, directly from you, how you have suffered. This information will help Mr. Thornbury determine if you have cause to file suit and enable him to provide you with honest information about your options.
How Do I Choose a Good Personal Injury Attorney?
A good personal injury lawyer will be able to provide you with information about settlements and verdicts they have been able to achieve for other clients. Look for an injury lawyer who has experience with the type of accident you have been involved in. For example, if your injury stems from a slip and fall accident, you will want an attorney who understands Tennessee premises liability law. If your accident was caused by a commercial vehicle, you want a truck accident attorney. And if from physical violence in a nursing home, a nursing home abuse and neglect attorney. Many personal injury attorneys will have experience in all of these things and more. Herbert Thornbury is one such attorney.
For over three decades, Herbert Thornbury has been representing victims of serious injury in and around Chattanooga. Experienced in all aspects of personal injury law, Attorney Thornbury is prepared to take your case as far as needed to help secure every penny you are due.
Respected and trusted by clients, Mr. Thornbury is also a revered member of the Tennessee legal community and has even been appointed as a Hearing Committee Member for the Board of Professional Responsibility by the Tennessee Supreme Court. Herbert Thornbury is also a board-certified civil trial specialist and has been awarded an AV rating from Martindale-Hubbell, the highest rating for legal ability and ethical standards from this leading independent legal rating organization.
You have several choices when it comes to a personal injury lawyer in Chattanooga. We encourage you to call our office for a complimentary consultation where we can discuss your rights and options, and learn the most effective way to get the compensation you deserve.
To schedule your initial consultation at our Chattanooga office, please call 423-752-0544. Our personal injury attorney serves Chattanooga and surrounding areas of Tennessee.