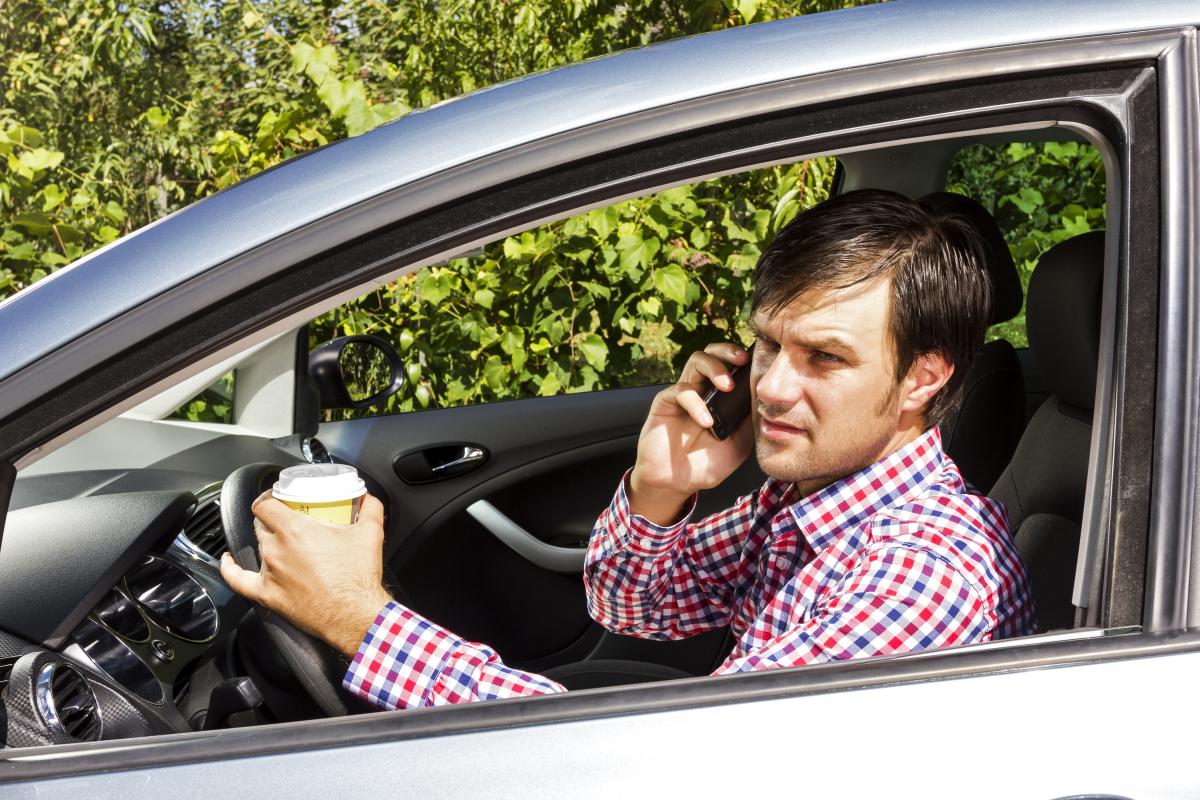 April is National Distracted Driving Awareness Month. Do you drive distracted?
That' not such an easy question to answer. There are so many forms of distraction and we, as drivers, likely engage in any number of them each time we get behind the wheel. This month, taking time to assess those behaviors allows us to correct our dangerous actions and help protect the safety of everyone on the road.
What is Distracted Driving?
Distracted driving is operating a vehicle while doing anything – at all – that is not directly related to the task of operating a vehicle. This may include, but is certainly not limited to:
Using a cellphone while driving
Operating a radio, portable music player, or onboard entertainment system
Programming or manipulating GPS
Eating or drinking
Personal grooming
There is a popular belief that onboard electronics, Bluetooth devices, and hands-free cellphone operation cut down on driver distraction. This is absolutely false. In fact, a comprehensive study conducted by AAA found that onboard electronics actually increase the risk of being involved in an accident.
According to the National Safety Council, the organization behind Distracted Driving Awareness Month, motor vehicle fatalities have risen 6% over the past three years and distraction is considered a major contributing factor. If you or a loved one have been involved in an accident caused by a distracted driver, you may be entitled to significant compensation. Chattanooga car accident attorney Herbert Thornbury is here to review your case free of charge to help you determine the best way to move forward.
There is NO SAFE LEVEL OF MULTITASKING
Study after study has shown that there is no safe level of multitasking. Many people believe they can multitask. Many people are wrong. Dangerously so.
We, as humans, are not equipped to do more than one thing at a time if we want to do that one thing well.
When you are driving, just drive. The second you take your attention off of the road, you and everyone around you is at risk of injury or death. The longer attention is diverted, the greater the risk. This is true for those next to you as well. When the driver next to you is talking hands-free, you are at risk. When the driver next to you is eating a bowl of cereal, you are at risk. When the driver next to you is changing the radio station, you are at risk. If you are similarly distracted, everyone in the area is at greater risk.
This exact scenario exists at any given time on Chattanooga roadways, contributing to serious and fatal accidents which, according to crash data from the DOT, rose to 112 in 2017, a slight but frightening increase from 2016. Your role in reducing these accidents is being responsible while you drive. Your rights when injured in one of these accidents are best realized with the help of an experienced Tennessee personal injury attorney.
If you have been injured or a loved one has been killed by a distracted driver in Chattanooga or surrounding areas, please call Herbert Thornbury, Attorney at Law at 423-443-3973 today.