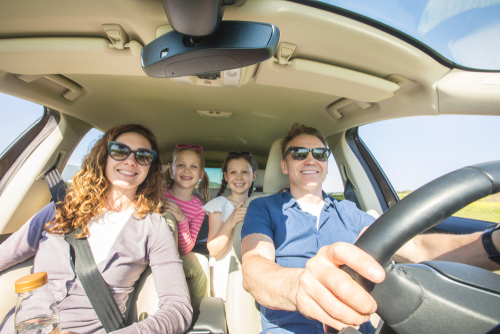 The holiday season is packed with one-of-a-kind experiences. The festivities, social events, and gatherings can fill you with warmth. But the holidays also present plenty of opportunities to make poor choices, some of which can be life-altering. Unfortunately, some people choose to drive while intoxicated, exposing themselves and others to danger. If you or someone you know has been a victim of someone else's poor decisions, or if you're looking for ways to avoid danger on the road, here are some ways to get back some of your holiday cheer.
Avoid Driving Late At Night
The holiday season provides many opportunities for you to participate in festivities. While the festivities can be enjoyable experiences, they can sometimes last late into the night and increase your chances of running into trouble on the road. If you can help it, do your best to avoid driving during late hours because driving late at night increases the likelihood of encountering intoxicated drivers on the road. It's understandable to want the fun to last all night long, but you must limit how late you stay out to minimize your risk of an auto accident.
Call The Police After An Accident
Although being involved in a car accident is a jarring experience, it's crucial to maintain your composure. The essential first step you must take if you're involved in a car accident is to call the police. You will likely experience a flurry of emotions as you navigate the sudden trauma of a car crash, but calling the police can help you settle down and remain focused on your surroundings. Also, having the police at the scene can help ensure that all essential evidence is gathered from the accident, which can help in your case. 
Consult Your Attorney
Car accidents can be life-changing. The physical trauma from injuries can be life-changing and knowing that the driver responsible for causing the accident can create additional mental scars. Having someone in your corner who can help you get justice for your pain and suffering is crucial. Herbert Thornbury has been serving the Chattanooga, Nashville, and Atlanta, Georgia, areas for over 30 years and is ready to help you in your case. Please call 423-443-3973 to schedule a complimentary consultation.