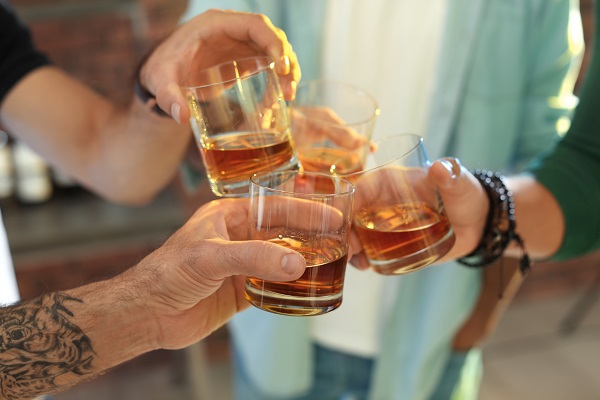 According to the National Highway Traffic Safety Administration (NHTSA), one-third of all fatal traffic accidents involve a drunk driver – and nearly 30% of those occur between the months of May and September.
During the summer months, longer hours of sunshine, more opportunity for recreation, and a generally more celebratory air can all lead to increased alcohol and drug use. Nowhere is this more apparent than the week leading up to July 4th. While both Memorial Day and Labor Day see spikes in accidents, the week leading up to the Fourth of July sees the highest number of drunk driving accidents and fatalities every year.
Who is at Risk?
Males between the ages of 21 and 35 have the highest risk of causing or being involved in a drunk driving accident. Because most of these accidents occur during weekend nights, those who are out later on Friday and Saturday are also more likely to be involved in these accidents. The NHTSA reports that driving at night increases the risk of an alcohol-related car crash as many as 3.4x over, making it vital that extra attention be paid when driving at night.
While certain groups are more statistically likely to engage in risky behavior, the truth is that we are all at risk from intoxicated drivers. Anyone on the road, at any time, can become the victim of a drunk, high, or stoned driver. And when this happens, having an experienced attorney on your side can help ensure you are provided the compensation you truly deserve.
We Are Here to Help
Herbert Thornbury has been practicing law for more than 40 years. Trusted, respected, and highly awarded, Mr. Thornbury is a board-certified trial specialist who prepares each case for any eventuality, helping to work towards the best results for our clients.
Victims of intoxicated drivers deserve compensation for medical expenses, lost wages, personal pain and suffering, and more. If you have been injured or a loved one has been killed by a drunk or intoxicated driver, please call 423-265-1100 to schedule a free case review today. Located in Chattanooga, Herbert Thornbury, Attorney at Law serves all nearby areas of Tennessee and Georgia.