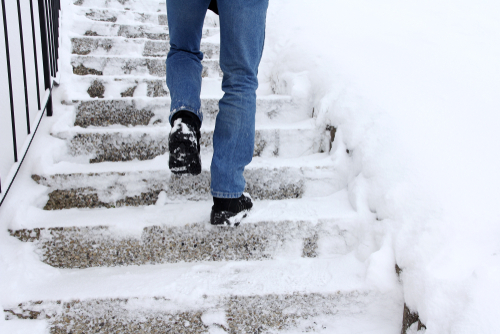 Wintertime brings many shifts in weather patterns. While some changes can produce beautiful sights, some annoyances, such as ice, can cause trouble. Slip-and-fall accidents are among the most common forms of personal injury, and taking a tumble on ice can be very painful. For one reason or another, some neighbors don't take the time to ensure their area is safe from hazards, which can have consequences for everyone who visits them. If you've experienced a slip-and-fall accident because of someone else's negligence, you have options that can help. Here is what you can do in the event of a slip-and-fall accident and how you may be eligible for compensation.
Get Medical Attention
During the winter, ice is only sometimes easy to see. If you happen to be going about your day and completing everyday tasks such as walking your dog or going for a jog, your first thought isn't necessarily to scan your neighbor's sidewalk for ice. Because of this, the likelihood of slipping and falling increases. If you happen to suffer a fall on your neighbor's property, your first step is to get proper medical attention immediately. Going to a physician that has your best interest at heart can ensure that you receive a thorough examination, and they can identify and treat severe injuries.
Proving Negligence 
If you believe your neighbor has been negligent in caring for their walkway, which has caused your accident, proving it may require several steps. First, it's essential to understand that everyone must provide a safe passageway on their premises. It could assist your case if you've been injured because your neighbor hasn't provided a safe path for others to use. Next, you may need witness statements to confirm the incident, which can sometimes be tricky if you happen to be alone at the time of the accident. You may also need crucial documentation in your case, such as
Medical records
Proof of lost wages
Reports from emergency services
Proving breach of duty
Consult Expert Legal Counsel
It can be extremely stressful if you've suffered an injury because of someone else's negligence. Getting the help of an expert legal team can help ease the emotional and financial burdens that accompany accidents. 
If you've been hurt and need advice, we are here to help you. To schedule your complimentary consultation, call Thornbury Law today at 423-443-3973.