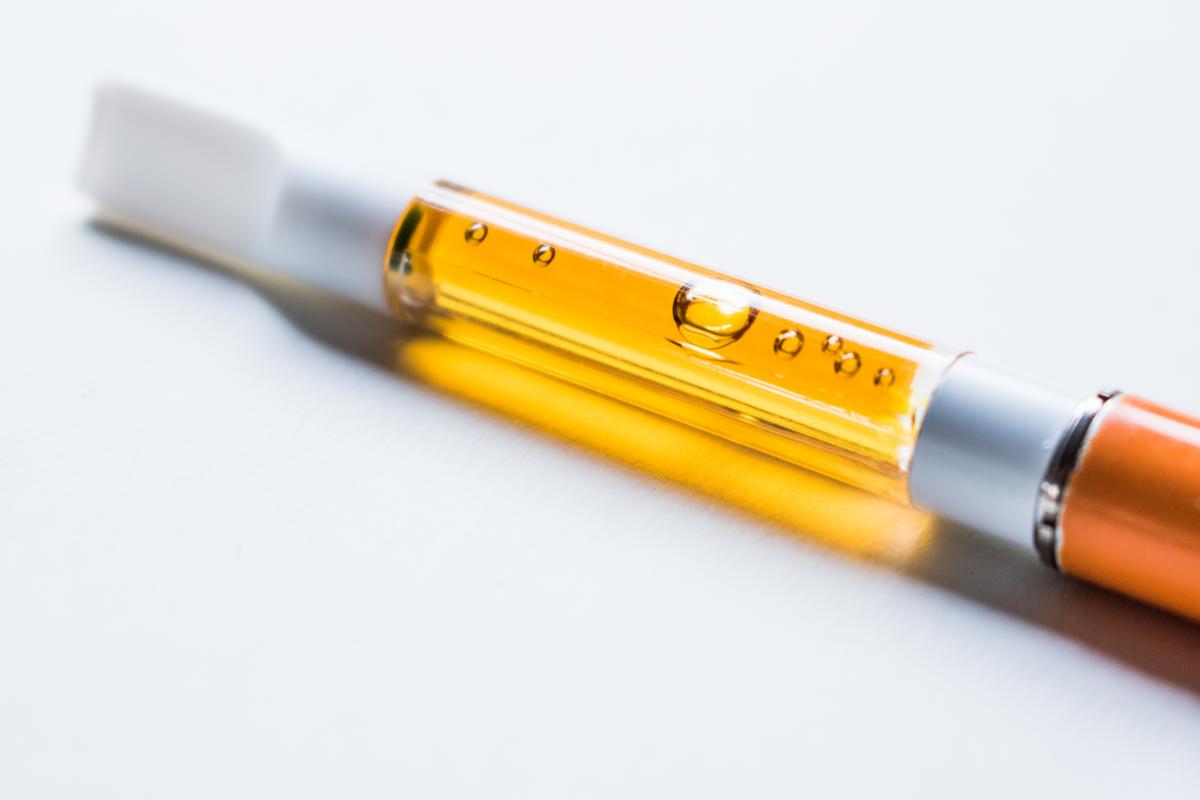 Vitamin E acetate has been identified by the CDC as being a likely culprit behind the recent spate of vaping-related illnesses and deaths. The CDC reports that 2,711 cases of EVALI (e-cigarette or vaping-product use-associated lung injury) have been confirmed as of January 21st, 2020. 60 deaths have also been reported since September, when issues surrounding vaping and lung disease first surfaced.
What is Vitamin E Acetate?
Vitamin E acetate (α-Tocopheryl acetate) is a synthetic form of Vitamin E that is used in skin creams and cosmetics. Intended for topical use, Vitamin E acetate is also used as a thickening agent in the manufacture of illicit THC cartridges. While some reports of legally purchased marijuana cartridges containing Vitamin E acetate have been investigated, it appears that illicit cartridges pose a much larger risk of contamination.
In a recent study of 51 victims of EVALI, 48 were found to have Vitamin E acetate in fluid samples taken from the lungs. Coconut oil and limonene, by comparison, were found in only one EVALI patient each. No other toxicants were found in these patients.
No toxicants at all were found in the comparison group, which was comprised of people who neither smoke nor vape.
Solvents
Tobacco, THC, and other plants that have traditionally been smoked do not easily become distillates. Solvents are typically used to distill the active drugs in these plants, though some companies use heat extraction and other non-chemical means. Regardless of what is used to distill these drugs, solvents are needed to aerosolize and deliver them.
There is not a significant body of research looking into the long-term effects of inhaling solvents. The medical community has no clear idea what may be occurring in the lungs with regular use.
The two most commonly used solvents in vape products are:
Propylene Glycol, a synthetic food additive that is used as an anti-caking agent, emulsifier, and thickener, among other things
Glycerin, a sugar alcohol derived from animals, plants, or petroleum that is used as a sweetener and moistening agent. Vegetable glycerin is commonly found in soaps and cosmetics
Because the long-term impacts of inhaling these solvents is unknown, there is no way to determine how they will alter the health of people who use JUUL or another vaping device. Despite these unknowns, many of the companies that manufacture vape pens and cartridges have suggested their products are a healthier alternative to traditional tobacco use – some have even marketed their products to teens or sold them as "smoking cessation" devices. There is no evidence vaping helps people quit smoking. There is, however, sufficient evidence that it encourages teens to take the habit up.
Herbert Thornbury can Help
If you or someone you love has suffered a vaping-related illness, you may be entitled to compensation for medical expenses and personal pain and suffering. Herbert Thornbury is here to review your case free of charge and help you determine the most effective course forward.
To schedule a complimentary case review at our Chattanooga office, please call 423-752-0544 today. Herbert Thornbury, Attorney at Law welcomes EVALI clients living throughout Tennessee and surrounding areas of Georgia.