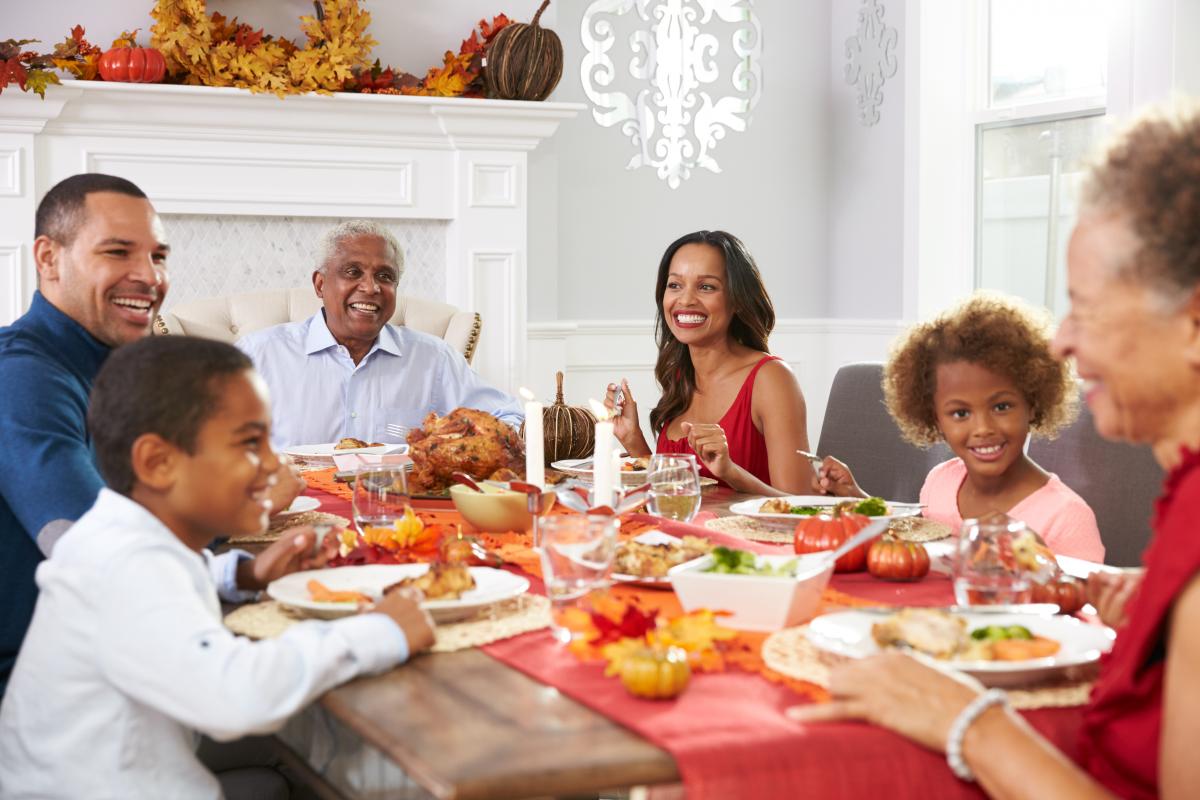 Millions of people take to the road every year around Thanksgiving to visit family and friends. Last year, AAA reported nearly 49 million people traveled 50+ miles from home to celebrate the holiday, many of those traveling on the Wednesday before Thanksgiving itself.
This year, industry trade group, Airlines for America, reports a 3% increase in airline tickets purchased for travel between November 17th and 28th.  28.5 million people are expected to fly during this period, with the busiest day being Sunday, November 26th, the Sunday following Thanksgiving.
Even those flying will need to take a vehicle to the airport and while some may take shuttles or buses, a majority will drive on their own. These travelers will add to the already busy roads in and around Chattanooga, making it important that you slow down and remain attentive to help prevent causing or being involved in a car accident.
Driving Safely
I-24 is among the nation's most congested roads. Even during low traffic times, there can be hundreds of cars sharing space in between exits. During peak travel times, such as holidays, this can get much worse. To help prevent causing an accident, be sure to slow down when traveling. Taking your time to get to your destination and driving courteously will not only provide you additional reaction time to avoid a collision, it can help make your drive more pleasant.
In addition to slowing down and driving courteously, be sure to carefully follow traffic signs and signals, including highway message boards indicating heavy traffic or dangerous conditions. This will help you prepare for what is coming.
Pay attention to the road. Refrain from touching your cellphone while driving. Have a passenger control the radio. Do your eating and drinking before you get behind the wheel – but make sure that drinking is nonalcoholic. Drunk driving accidents increase around the holidays.
Driving Defensively
You control your actions while driving. You react to the actions of others. Driving slowly and soberly, avoiding distraction, and remaining courteous can help give you the space you need to respond appropriately, making them very useful for helping you avoid an accident caused by another driver.
Give extra space to drivers who appear to be aggressive or erratic. If they are behind you, switch lanes or pull over to allow them to pass. If they are in front of you, give additional space so that, when their behaviors cause a crash, you are able to maneuver around it or stop long before your car is impacted.
Giving other vehicles space is, perhaps, the most effective way to avoid a collision. However, even the safest of drivers may not be able to react in time when another driver is out of control.
Thanksgiving Car Accidents
If you are involved in a car accident on or around Thanksgiving, it is best to begin working with an attorney right away. Herbert Thornbury, a personal injury lawyer serving Chattanooga and surrounding areas, can review your case free of charge to help you determine if there is cause to file suit. Not all car accidents demand an attorney, but any involving injury deserves a review from a qualified and experienced legal professional. Attorney Thornbury welcomes an opportunity to meet with you to hear your story, examine the details of your accident, and help you determine the best way to move forward.
To schedule a free consultation at our Chattanooga office, please call 423-443-3973 today. Herbert Thornbury, Attorney at Law, serves Chattanooga, Ridgeside, Red Bank, and surrounding areas of Tennessee.