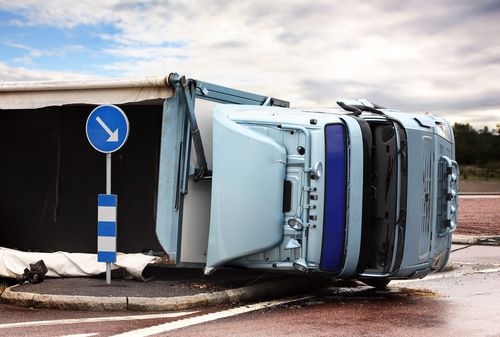 Semi-trucks and their drivers are crucial in receiving the essential goods that we rely on throughout our daily routine. As we drive on highways, it's common to see dozens of them going to and from to deliver products on time. Although most truck drivers do a commendable job of delivering goods on time, not every journey goes as it should, and the unthinkable can happen. According to studies, there were over 4,500 semi-truck accidents in 2022, many of them fatal. However, if you've been in an accident involving a semi, you have plenty of options, and Thornbury Law is here to help you use them. Here are a few crucial steps you must take after being in a truck accident and how we can help you get the compensation you may be entitled to.
Ask an Attorney to Get All The Facts
Truck accidents often inflict damage on many people, making truck accidents more complex than car accidents. After an accident, it's essential for you to exchange information with those involved to begin the process of working with insurance companies. However, speaking with an experienced attorney can help ensure that you get all the information needed as you build your case. An attorney can help take your case further by asking essential questions that are sometimes missed during the frenzied aftermath of a crash. Being in an accident can be a jolting experience, and it can be challenging to think clearly about what to do next if you're seriously injured. Your attorney is an advocate to help you work through the terrifying ordeal and get all the information you need to move forward.
Don't Fight Insurance Companies Alone
What can add to the stress and suffering of a truck accident are the insurance companies, who often do not provide victims with the compensation they need to handle medical bills and loss of income. Your attorney plays a crucial role in gathering the evidence needed to assist your case, some of which can include:
The structural integrity of the truck
Road conditions
Whether the truck driver was alert or not
Liability of the trucking company
During this critical point, trying to figure everything out on your own can lead to many other issues and further complicate your case. 
Herbert Thornbury has many years of experience in navigating the complexities of semi-truck accidents and helping ensure clients have the tools to fight back against negligent trucking companies and insurance companies who refuse to do what's right on your behalf. If you've been in an accident involving a semi-truck and want to know how we can help, please get in touch with our office that serves the Chattanooga, Nashville, and Atlanta areas. Please schedule a consultation by calling us today at 423-991-2231.