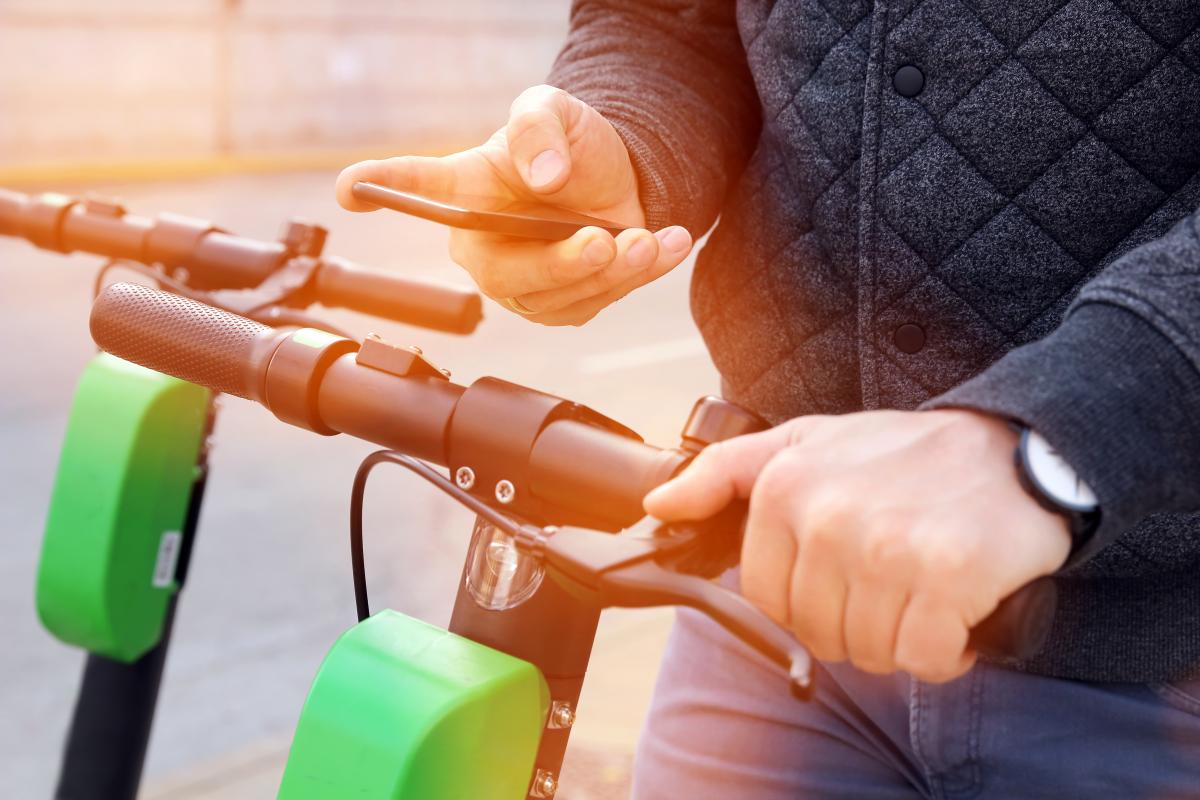 According to the Times Free Press, electric scooter company, Lime, will allow locals to test drive its scooters at Miller Park, 910 Market St., from 5-7pm today. The Free Press reports that the city has yet to establish rules for electric scooters and notes that the company is waiting for the Chattanooga City Council to determine how these wildly popular devices will be regulated. Several additional electric scooter companies are awaiting those same regulations according to the Free Press.
Electric scooters have become quite popular around the country in recent months - operating in more than 90 cities at present - but the idea of a sharable, rentable electric scooter is not new. In fact, the program started in San Francisco in 2012. It wasn't until 2017, however, that the idea really took off.
The idea behind electric scooters in Chattanooga is simple: if you need a quick way to get from point A to point B and you don't want to walk or rent a bicycle through Bike Chattanooga, you would be able to locate an electric scooter using an app, rent the scooter using the same app, and simply leave it where you stop for the next person to find and ride.
Part of the hold up with Council is how the scooters are stored when not in use. Many cities have found that users will leave scooters strewn about or carelessly discarded, placing everyone else using the sidewalks at risk. However, the larger issue is general safety.
Scooter Injuries
According to Lime, the company's electric scooters can reach a speed of 15 miles per hour.  And while the company suggests potential users watch the "How to Lime" Informational video before hopping on a scooter, the reality is that many will be tempted to try riding before they know how to safely operate the device.
According to an article from CNET, as of November 2018, two people had died and thousands more had suffered serious injury while riding electric scooters. Some of the most common injuries associated with electric scooter use are:
Broken wrists, arms, and shoulders
Broken noses
Facial lacerations and disfigurement
Head trauma
These injuries will result in medical expense and may interfere with your ability to work. Depending on the severity of an electric scooter injury, adaptive technology, home modifications, and other expenses may also occur.
Who is liable for damages following an electric scooter accident will depend on several factors, not the least of which is your behavior. Scooter companies have lengthy User Agreements that place a heavy burden on the user and give these companies broad protections against personal injury claims. This is one reason it makes sense to talk to a lawyer before you attempt negotiations.
Herbert Thornbury has more than 30 years of experience representing people who have been injured through the negligence of others. Dedicated, accomplished, and thorough, Mr. Thornbury is here to review your claim free of charge to help you determine the most effective course forward.
While there are no electric scooter companies operating in Chattanooga right now, their arrival is likely imminent. Ride safely if you choose to ride and remain aware of these devices when they are around you. If you are injured by an electric scooter, call 423-752-0544 to schedule a complimentary case review and learn how Herbert Thornbury, Attorney at Law can help.